13 steps to fight against the Writers Block.
It was almost three months,
And I didn't have a single word to frame content, not even a single idea to write over my notepad. 
I was excited and ready to show up the world, the power of my blog.
But when the time for execution came,
I was complete blank.
I was kinda frustrated that my dream is falling apart. The pressure was heavy and I was craving for writer's block help.
Well, If you've come here for your solutions, that self explains you're also going with the nightmare of white page or a blank page.
Everyone from a newbie to a professional writer had stuck at least once in a life.
Some call it "the writer's block" while some call it an excuse to procrastinate your work.
I call this a "translation phase" where you try to match your work with precision and more responsible way but unable to do so.
The writer's block came into the picture in 1947 when Edmund Bergler, a psychoanalyst coined this term.
But it's an old concept, and many professionals were too victimized.
One of my favourite writer's block quotes quoted by J.K.Rowling state this condition in a very stylish way.
"The wonderful thing about writing is that there is always a blank page waiting,
The terrifying thing about writing is that there is always a blank page waiting.- J.K. Rowling
What Causes "Writers Block''?


To fight against writer's block,
We've to analyze what all the factors have a significant effect on it.
FOCUS
Most of us have faced this imbalance when we sit to write, thinking about ideas.
But, We end up thinking ('what if Star-lord would've acted a bit mature then might be that could've end of Thanos') and with that snap, our focus gets fade away in another universe.
(Well, most of you are still thinking about the same scene from the movie by the end you have finished the sentence)
Bingo! I have hit hammer at the right spot.😛
Well, you've to take it seriously.
Because it not only affects your writing but also put a brake on productiveness.
Focus affects our efficiency directly, the more it'll be the higher yield of the energy of your work will be.
FEAR


The first interaction with a white page and the fear which makes you feel that "you are not worth to write anything".
Fear of Audience or the Professionals will trash your work.
Fear of not being creative enough.
Fear of not being consistent.
Fear of making and breaking promises. (That's enough, this time I will come up with epic content)
If you've answered any of these positive,
well, you are not only one, many great writers or the authors stuck in this identical situation.
It affects us so bad that we always end up doing nothing and keep falling deep and sincere.
PROCRASTINATION


According to Joseph Ferrari, a psychology professor said that today, almost every 1 person out of 5 is a chronic procrastinator.
Causes for Procrastination among us:
· Fear of Loosing
· Low self-confidence
· Lack of motivation
· Perfectionism
· Give up
Age Group of 18-28 is the major who falls in this category.
It's a big hurdle we face when we side up our priorities by some other activities like watching our favourite TV shows or Netflix.
ATMOSPHERE
Getting an optimal environment is a challenge for any writer.
Either it's a coffee shop or sitting alone in a room; sometimes it's a challenge for some writers even if there is a little disturbing.
Whenever we are in between writing or any work or even sit to start our new day.
The notification messages from our phone strike our ear, and we end up wasting 40-60 minutes regularly.
With just social media and email, we lose about an hour of productivity.
A study reported by the Telegraph showed that 60% of their survey respondents who checked social media profiles or mailbox during work, forgot what they were initially thinking.
The atmosphere or ambience plays a crucial role in the process level if our process doesn't function right. We won't be able to get the desired outcome.
Self-discipline is the key where you can make promises of ourselves that unless you aren't able to complete a section or a paragraph, you won't check the phone.
By adding more constraints in it, you can increase the efficiency as well as ignore the distractions.
PERFECTIONISM
Some of us are very selective and peculiar about small stuff that stops us from delivering 100%.
We care about small details like the grammar, structure of sentences, and our content should be top of the notch.
In the initial stage, when our priority should be on the quality of content, we used to figure that "why our content doesn't sound like a pro."
Perfection is great, but it only comes when you figure out how to manage or drive your storyboard in front of your users smartly or efficiently.
So now, when we know the factors that are responsible for the writer's block, we have to find a detailed framework and make most of the productive work one.
Below, I have listed the 10 ways by which you can leverage yourself from it, and each of the ideas will act as a weapon in your arsenal.
13 ways by which you can leverage yourself from the "writer's block"




#1. MOTIVATION
"Motivation is the key to success."
The first and the foremost, which you need, always stay motivated as there will be a lot of hurdles that will come apart, and you will be having tons of thought to quit.
Maybe you are unable to give what you want to, or perhaps you are not getting enough time for content writing.
Just stay motivated and keep refreshing your goal, i.e., for whom you are writing.
I always use this formula, "Work for Smile," ever think about a smile when a user will read your blog and get some value-added benefits from your blog. (Believe me, it works).
Read your favourite role model, artists, and blogger's journey how do they work, how do they optimize everything?
#2. MUSIC THERAPY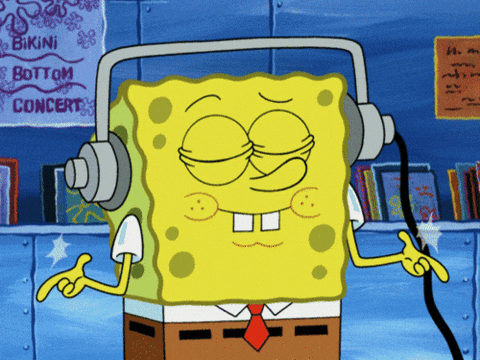 Put your headphones on and listen to your favourite track, if possible you can write as well listen along (this is what I prefer the most)
Go for a walk, oxygenate yourself with some fresh air.
Don't think consciously about your content. Never do that, especially when you are doing some other stuff.
Let your idea swing subconsciously.
I prefer walking alone with my earphones ON listening to my favourite playlist. What do you do to relax?
#3. SWITCH YOUR CANVAS
Most of the newbie or even those who have a better experience in writing find it difficult to work over the ideal writing tools such as MS Word, Google Docs, etc.
You can shift your work to the whole new high user interface tools and will get lots of free services, which will help you to boost your writing skills.
Some of the tools which I used mostly are:
#4. WORK IN INTERVALS
In 1980, Francesco Cirillo revealed a time management technique called a "Pomodoro Technique".
This technique involves the division of work in 25 minutes of interval followed by 5 minutes of break consist of 4 sets.
Divide your task into 4 sets, 1st set is of 25 minutes of the work interval and 5 minutes of break between set 1 and set 2 followed by set 3 and finally at the last set 4.
Then take at least 20-25 minutes of a gap and then again start the cycle from set 1.
If you want to know more about this technique follow this book which is written by Francesco Cirillo called The Pomodoro Technique (affiliate link).
It works if you find it difficult to sit a single stretch for work.
It also enhances your productiveness.
#5. BE YOUR AUDIENCE
Listen to yourself first.
Don't bother about the reader first.
Sometimes you have to write for yourself irrespective of your audience.
Remove the tag of writer's block from your shoulder.
When you better know how to make a curve then bring your audience insights into it, but before it,
you are your real audience, listen to yourself first.
#6. SAY GOODBYE TO THE INTRO.
Many of us have stuck a lot deciding how will be the opening sentence of our content or how should I introduce to the audience.
There is hidden crux inside it, i.e., Do not think about it at all. The more you feel, the higher the chances of getting stuck.
Focus on the main body of content. The more you get along with your body, the more you will know how to open it?
Always keep your introduction as well as the title for the last, so you minimize the disposable time.
#7. SPREAD THE TRASH
Sometimes it's better to spread trash over the canvas.
Empty your can (Brain) and let the trash (ingenious idea) to widespread all over the floor.
Don't think about the right and wrong in your idea.
First, learn to pile all of it, and then you can sort the trash into the valuable ones.
It will unlock our hands and let you dive deep into your idea, which will positively affect your writing and quality of content.
#8. EXPRESS YOURSELF
Bring Emotions to it.
Write the way you think of it adds your "x-factor" in it.
Do not trim.
Because by trimming initially, you can lose the originality of your content.
There will be mistakes.
No doubt it, but you have to overcome from the ditch, not perfecting your writing like a Shakespeare.
#9. DO NOT SCHEDULE YOUR POSTS
Writing is a coherent process when you have a good grip over writing the content.
Do not limit yourself.
The energy flows uniformly, and when we schedule our post (i.e., I will write 1st half today and the header tomorrow, we break that flow of energy).
It causes problems when we sit for the next time to write content due to the blockage between the uniformity.
Be cohesive and uniform. Don't break it.
If you are not getting any fresh ideas, then you can leave or jump over other things.
#10. SURPRISE YOUR SELF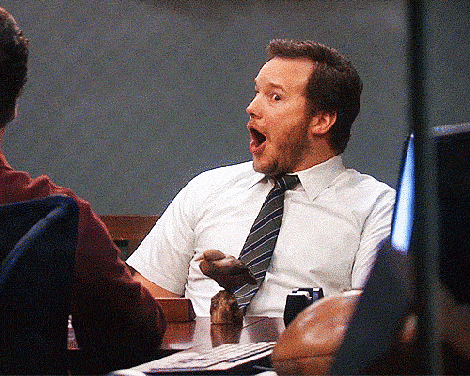 Sometime you might feel stuck or exhausted.
You might want to focus on things, but it's not working.
Whenever you feel so or thinking that you get tiresome.
Then leave everything and surprise yourself by giving a new experience to yourself like watch sports (which you don't know) and try to decode it.
(I prefer watching foreign language TV shows.)
Do random and adventure kinds of stuff.
so that you feel rejuvenated and excited.
#11. GET SOME CAFFEINE OR ANY REFRESHING DRINKS
Visit local coffee shops or where you find a descent ambience, light music, and of course! It should not be overcrowded.
Grab a cup of coffee or any refreshing drink and let the freshness swings your mood.
Sit with your laptop even if you don't have a laptop, draft your idea over the piece of paper, or your notebook.
The most important is to consider is that you should enjoy or get a good vibe while writing your coming epic content.
#12. LIST OUT
Make a priority list and jot all the important things down, that associate with your work.
And then prepare another list that describes the reasons or your conflicts that motivate your writer's block.
After that, correlate both lists and cut down the homologous factors.
And start working over your conflicts and try to add your content writing in your priority list.
#13. GO CLASSIC
last but not least.
Use a pen and paper.
Think about the time when computers, laptops, and tablets were not there.
How difficult it would have been for those authors to write their books or cite their poems.
Well, that's the secret behind the great books or writings.
They used to write over a piece of paper, even though if it turns wrong, the rough outline will be available in front of them.
It will help them to analyze through the trial and error method and impact directly over their writing.
Well, now, because of the typical fashion use of the QWERTY pad, we barely use pen and paper.
You must use this classic technique to improve your writing.
And don't forget to compile all your worksheets according to the project-wise, should not be scattered with another blog or article.
CONCLUSION


Well, the reality check states that writer's block is not a myth. It's a reality, reality that has been widely supported by our subconscious mind from the fear of white page to not getting enough ideas for creating content.
Make mistakes, but learn from it.
Keep writing and help others.